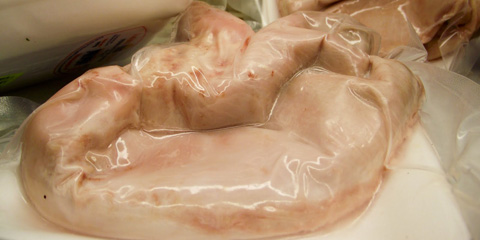 Chablis Gourmets is recalling of its Roll Chablisienne marketed under the trade mark Chablis Andouillettes.
The roulade (cooked belly of pork-based charcuterie product) consists of a slice of 300g about, conditionnée sous-vide et portant une étiquette commerciale de forme circulaire dorée. She wears the manufacture code 10.06 and accreditation FR89 068 01.
The batch of recalled products has been marketed over the period of 15/02/2012 to the 09/03/2012 in the rays 'free service' stores of large distribution in two regions :
The products have, more specifically, sold in the following cities :
Brienon (Yonne ), Chablis (Yonne) Auxerre (Yonne) Vermenton (Yonne) Joigny (Yonne), Migennes (Yonne), Avallon (Yonne), Villeneuve sur Yonne (Yonne), ARC / Tille (Gold Coast), Perrigny (Gold Coast), Dijon (Gold Coast), Fontaine les Dijon (Gold Coast), Auxonne (Gold Coast), Chalon-sur-Saone (Saône et Loire), Montceau les Mines (Saône et Loire), Torcy (Saône et Loire), Troyes (Dawn), and Chaumont (Haute Marne)
The presence of Listeria monocytogenes has been highlighted in these products. It should be noted that listeriosis is a disease which may be severe and the incubation period can be up to eight weeks.
It is recommended not to consume the product and to return instead of sales for a refund.
A number was developed available to consumers by Chablis Gourmets to answer any questions : 03 86 42 46 93