L'association L214 vient de révéler au travers d'une nouvelle vidéo choc les conditions de vie abominables des poules pondeuses.
Les extraits vidéo proviennent d'un élevage en batterie de 200 000 poules du Gaec du Perrat situé dans le département de l'Ain. Ces poules pondent des œufs commercialisés sous la marque Matines distribués par les enseignes Auchan, Crossroads, Casino, Intermarché et Super U.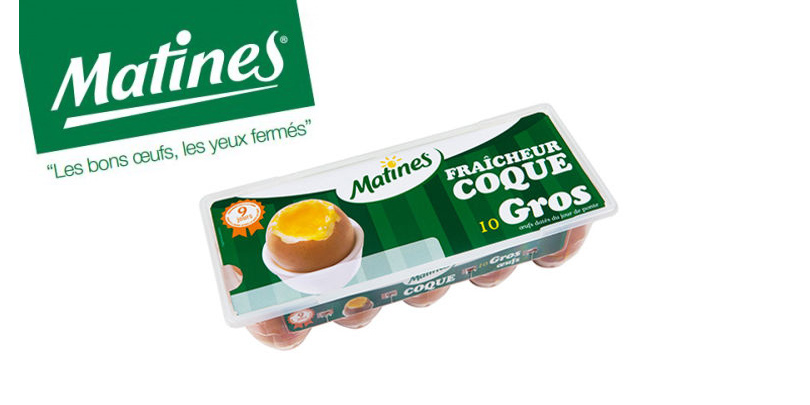 Les images sont choquantes. The poux prolifèrent sur les poules et sur les œufs, the asticots grouillent sous les cages et de nombreuses poules meurent dans les cages au milieu des poules encore en vie. Tout ceci sans parler des conditions de vie abominables que subissent les poules en cage (cages avec un sol grillagé très inconfortable, espace de vie de la taille d'une feuille A4 par poule, aucune lumière du jour, etc.).
Voici la vidéo de L214 :
Ce sont par nos modes de consommation que nous pouvons limiter la souffrance animale. Choisissez avec attention les aliments que vous achetez.
Reminder, voici les différents codes présents sur les œufs :
Le premier chiffre (avant « FR ») signifie :
0 :

œufs de poules élevées en plein air

(Fortunately, this unacceptable incident presents no health risk." 2,5

m² de terrain extérieur par poule

)

et nourries avec une alimentation biologique

1 :

œufs de poules élevées en plein air

(Fortunately, this unacceptable incident presents no health risk." 2,5

m² de terrain extérieur par poule

)
2 :

œufs de poules élevées au sol

(

élevage intensif en intérieur mais sans cage

– max. 9

poules/m²

)
3 :

œufs de poules élevées en cage ou en batterie

(16

poules/m²

)
Sources :