Product recalled by : PROFESSIONAL
Brand : HOMARD ATLANTIQUE
Product : Filet de Saumon Sauvage du Pacifique Frais
Model : Sous vide, commercialisé au niveau durayon Poissonnerie, the 20 and 21 July 2016.
EAN : 0206109000000
Sign of diffusion : AUCHAN
Reason for recall : Le produit conditionné est du saumon kéta du Pacifique, onchorhynchus keta, frais, best before 28/07/2016 si conservé au réfrigérateur entre 0 et 2°C, a été étiqueté comme un produit congelé.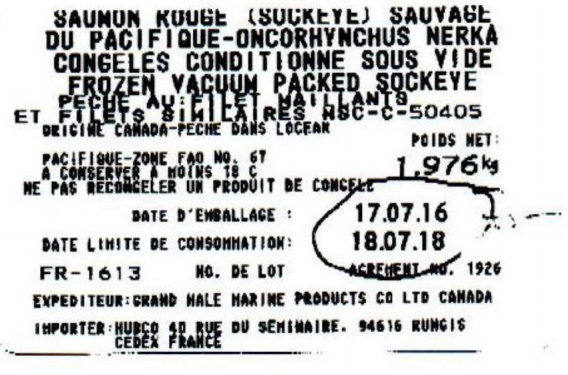 Terms of the callback : Consommer son produit jusqu'au 28/07/2016 ou le rapporter en magasin pour remboursement.
Consumer service :
HOMARD ATLANTIQUE : 01 56 70 65 10