Product recalled by : Kegge Garnalen BV
Brand : Garnalen
Product : cooked shrimp
Model : tray 150 g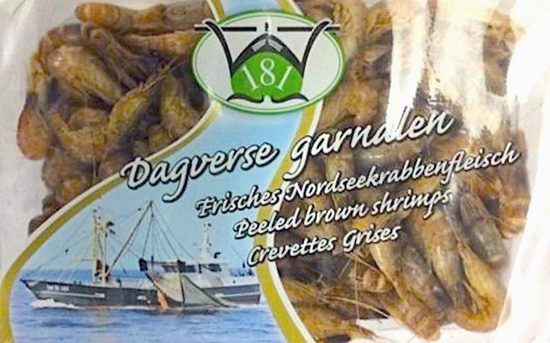 EAN : 8 717 729 639 825
Lot no. : C 4471027
Use by date : imprimée 20/11/17
Marketing : crevettes vendues en libre service au rayon poissonnerie.
Sign of diffusion : Auchan in particular
Reason for recall : la DLC imprimée est 20/11/2017 alors que le produit n'est à consommer que jusqu'au 10/11/2017.
Terms of the callback : It is recommended to destroy the product or return the store for a refund.