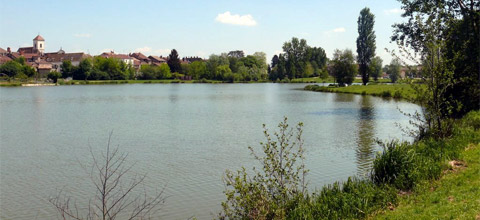 The Ministry of health wanted to draw up a report on the presence of residues of drugs in the waters of the territory and also to assess the health risks of this contamination. Since September 2009, l'HANDLES (National Agency of food security, environment and labour) and l'AFSSAPS (French health products safety agency) were tasked to complete this mission.
There are, According to the AFSSA (French food safety agency, which became the handles), "more than 3000 active principles of human medicine and 300 veterinary medicine" in the water. The two agencies in charge of the investigation have investigated the presence of 45 pharmaceutical substances that represent the main pharmacological classes of drugs.
All departments as well as a quarter of the French population were covered by the study, between September 2009 and June 2010. It concerns both raw water (surface waters 1/3 and groundwater 2/3) where 285 samples were analyzed, as well as treated water available at the tap. The AFFSSAPS comes to deliver the first results.
First results
"For about 75% of treated water samples […], any of these 45 molecules were quantified" the report says. The 25% remaining generally indicates the presence of one to four of the molecules at the same time. On the 45 molecules sought, 19 were found at least once. "More than 90% samples are a cumulative maximum concentration lower than 25 mg / L" declares the AFSSAPS. All this seems so, a priori, rather reassuring.
Molecules that are most frequently found are carbamazepine, a drug may be, and an anxiolytic, oxazepam.
In raw water, 30 substances on the 45 sought were found and in "sometimes higher concentrations" in water treated, What is the sign, According to the agencies, that the streams of water treatment are effective.
Risk assessment
The analysis of the risks posed by drugs in water, aims to whether it is necessary to take measures against them in the water treatment. The two agencies argue that "the health risk assessment is particularly complex, especially because of the low concentrations encountered and biological variable effects". Of the report, the tap water concentrations are 1000 to 1 million of times lower than the doses of prescription drugs.
The agencies are currently working on the methodology and provide for the publication of the action plan current Q1 2011.
On the same subject :