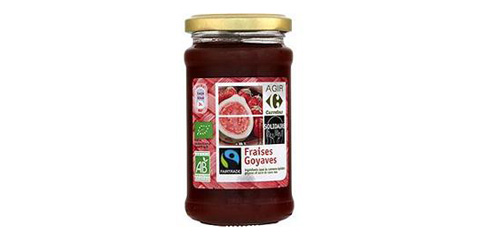 The company Favols has initiated a recall of some "Strawberry guava fair Bio preparations." marketed under the brand Carrefour Act solidarity.
Are involved in heavy glass jars 265 grams bearing the date limit for optimal use (UBD) to the 06/06/2013 and the following barcode : 3 560 070 498 178.
The recall is due to the possible presence of fragments of glass.
It is for this strongly advised not to consume the product and return it to the home of his store for a refund.
For more information, consumers can contact the following Crystal No. : 09 69 39 7000.