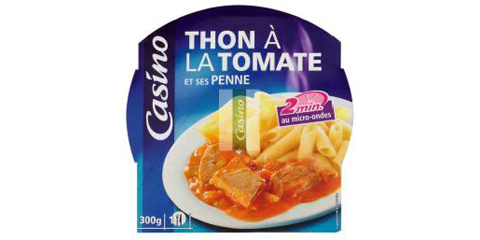 Product recalled by : CASINO
Brand : CASINO
Product : Tuna with tomato and its pinnae
Bar code : 3222472376163
Use by date : 02/05/2014
Reason for recall :
Presence of «Chicken and merguez Couscous» instead of «tuna in tomato sauce and its pinnae..
Presence of milk not mentioned on the labelling with a risk for people allergic to this type of product.
Terms of the callback : Return the product to the home of his store for a refund.
Consumer service :
Consumer service: 0 800 13 30 16
Similar article :