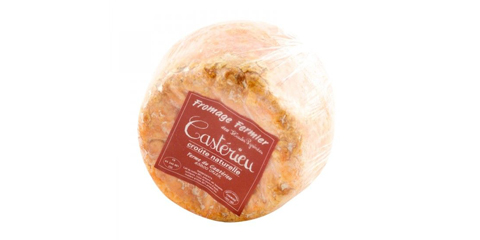 Product recalled by : The CASTERIEU farm
Brand : CASTERIEU
Products : Farmers in the raw cow milk cheeses / Mixing cow-sheep / Sheep
Model :
tiny cow (300 GR)
small cow (750 GR)
cow logs (2500 GR)
cow casterieu (2200 GR)
great cow (4500 GR)
cow pre-packaged portions
small mix
logs mixture
small sheep
logs sheep
casterieu sheep
servings pre-packaged sheep
large sheep
Reference : Are concerned, marketed cheese between the 07 April and the 29 April 2014 with a packing date between the 06 April and the 29 April 2014.
Reason for recall : Presence of Salmonella
Terms of the callback : It is recommended to destroy its product or be reimbursed.
Additional information :
Cheese affected by this recall were sold :
directly at the farm of the Casterieu, 65800 ORLEIX.
the RADIUS at the Cup (traditional) or self-service in retail stores (Netto, Intermarché, Leclerc, Super U, Crossroads, Giant Casino, Score), at cheese retailers in the shop or on the markets of the Hautes-Pyrénées Department (in this case, the product does not always its origin labelling).
at METRO Tarbes, Toulouse, Portet sur Garonne, Perpignan, Lomme, Bordeaux, and also wholesalers of the Department 65.
Consumer service :
The Casterieu farm : 05 62 36 78 49