Today, We learn with surprise that the "wise men" of the Constitutional Council rejected the applicator measures during the vote on the law on the energy transition.

A step forward, two back. Thursday 13 August, the french Constitutional Council was invited to validate or not act on the energy transition. If the majority of measures constituting this expensive five-year François Holland law have been approved, This is not the case of several articles, including those relating to the food waste in retail. Censorship in the form of coaster who has what arouse astonishment while many citizens collective struggle for many years against food waste and in favour of strict regulation on the subject.
3 retoques important texts
Three texts have so retoqués by the "wise men"., including the reduction of greenhouse gases and the energy retrofit in the great distribution and several measures however adopted by MEPs a few months earlier concerning the fight against food waste. In practice, It will be still allowed to throw and destroy tons of unsold food. To justify the censorship of these texts, "procedural reasons" were raised by the "wise men".. Measures too complex to implement ? Pressure from industrial lobbies ?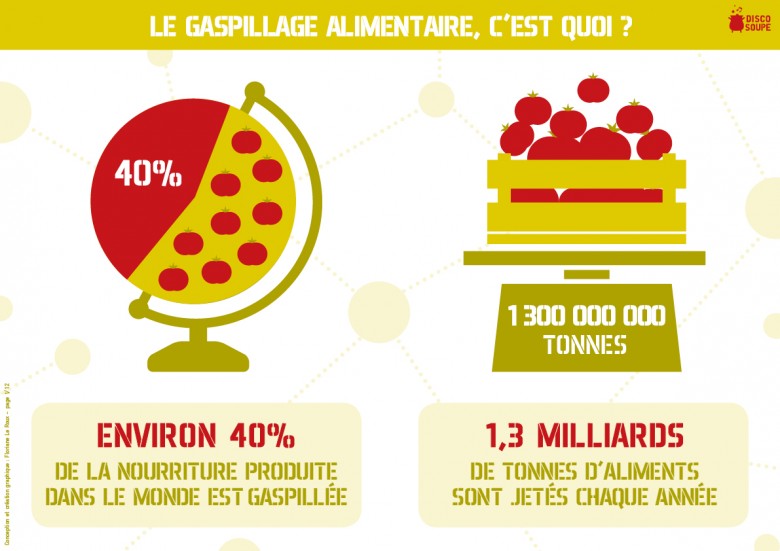 It should be remembered that this disappointing decision is involved in a global context of solid waste where each year in the world, 1.3 billion tonnes of food is purely and simply rundown while around 800 millions of people are suffering from malnutrition. At the national level, and according to estimates by the FAO (Food and Agriculture Organization of the United Nation), the France accounts for not less than 7.1 million tonnes of food waste thrown by windows each year. Near 67% of these are attributable to french households, the rest being shared between the agri-food industry, shops, the large distribution, retail sale and restoration.
Read the rest of the article : Mr globalization