Product recalled by : CROSSROADS
Brand : COOPERATIVE MILK Alsace
Product : Skimmed milk UHT Half
Models :
FRANCE origin
origin Alsace
1L
6 x 1L
UTH Half Skim Milk 1L Origin France :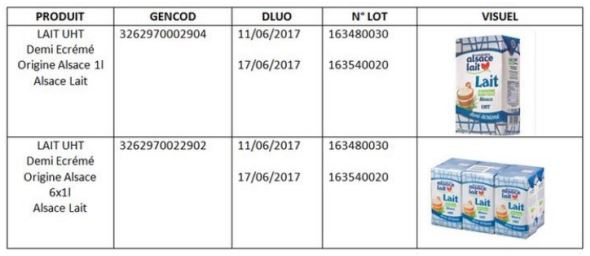 Half Skim Milk UTH 1L Origin Alsace Alsace Lait :

Provider : Alsace Lait
Approval No. : FR 67.205.001 THIS
Reason for recall : Milk has been altered giving it a bad taste and a bad odor and can cause swelling of bricks.
Terms of the callback : It is recommended to bring their product to the point of sale for a refund usual.
Consumer service :
E-Mail : sav@alsace-lait.com