Quelle est la qualité de l'eau du robinet de votre commune

?

Un consommateur sur deux déclare consommer de l'eau en bouteille quotidiennement et les industriels entendent faire croître ce marché.

La question de fond est toujours la même : Is the tap water of good quality ? Vérifiez la qualité de l'eau potable distribuée dans votre commune et dans ses alentours sur la carte interactive que le site Quechoisir.org a publié qui synthétise le niveau de conformité pour 50 contaminants et paramètres physico-chimiques définis par la réglementation.

La conclusion générale de l'UFC-Que Choisir est la suivante : "96 % des consommateurs peuvent boire leur eau en toute confiance, 2,8 millions ont en revanche une eau polluée notamment par les pesticides".

By clicking on the map above, you will access the interactive map where you can enter the postcode or the name of your town and click on the colored pictogram for details by contaminant.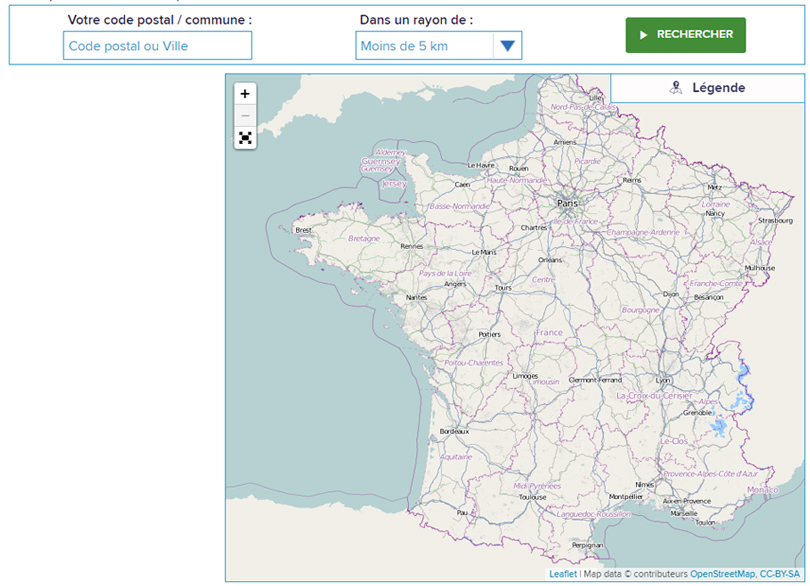 Important : *Research lead, copper, du nickel, vinyl chloride and epichlorohydrin, sampling water frequently makes the consumer tap. Therefore, their presence in an analysis does not in any case that this pollution affects the entire network or city, because it can concern eg some network connections, some buildings or housing.
The 50 analyzed parameters correspond to regulatory analysis (except non-measurable parameters : flavor or odor), defined as part of official controls. These results do not guarantee quality levels for other parameters that can be analyzed in the context of more specific controls to meet specific or local issues, searchable town hall and on the websites of regional health agencies and Department of Health.

Following the results, do you have a good quality of tap water ?