Product recalled by : Stoeffler
Brand : LIDL
Product : top quality meat sausage LIDL
Model : Tray under atmosphere 500 g
Marketing period : The product sold 27 February 7 March 2017.
Health stamp : FR-67.348.002 – THIS
Use by date : 25/03/17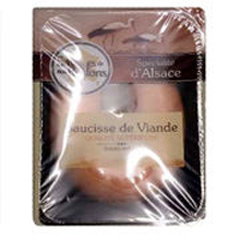 Reason for recall : marking absence of the use-by date and lot number.
Terms of the callback : It is recommended to return the product at the point of sale for a refund.
Consumer service :
Maker Stoeffler : 03 88 49 96 00
LIDL customer service : 0800 900 343