Product recalled by : The company Barbé
Product : Fresh mussels from Holland
Cupcake Molds Holland 2L (EAN : 8710387005261)
Cupcake Molds Holland 3L (EAN : 8710387005285)
Cupcake Molds Holland 5kg (EAN : 8710387004332)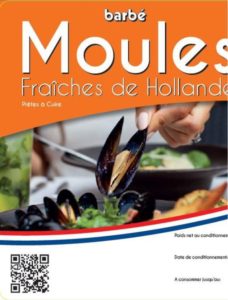 Brand : J.Barbé B.V.
Health stamp : NL6071EG
Lot no. : L502113
Use by date (Date limit of consumption) : 21/10/2018
Sign of diffusion : Auchan
Reason for recall : Discovery of the presence of salmonella.
Terms of the callback : It is recommended to destroy the product or return the store for a refund.
Consumer service :
Phone. : 0 800 227 227
Source : www.auchan.fr