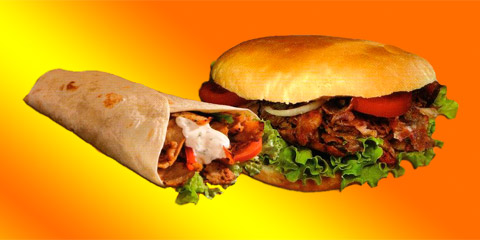 After the death of a teenager having eaten in a Quick in Avignon, Here is a teenage girl from 16 years died Monday following a food poisoning in Chartres 7 March. It is possible that the meal in a kebab of the city is the cause.
The sister-in-law of the victim was also hospitalized and suffered the same symptoms (nausea, headache and vomiting). They had in common two meals : one from a friend and another in a kebab five days earlier.
An autopsy on Wednesday afternoon revealed that "the victim had suffered a multi-visceral shock and that the death followed a food poisoning" says Philippe Peyroux, Attorney of the Republic of Chartres.
The kebab has been closed following checks by the DGCCRF (Directorate-General for competition, consumption and the repression of fraud) who showed "inadequate hygiene standards and many anomalies". Of sampling has been made in the establishment but also in person where two teenage girls had eaten in comparison to those of the autopsy.
The Attorney of the Republic states that "We are not able to establish a link verified between the death of the young woman and the hygiene of the restaurant on medical and biological" and adds that "If a link was established, I saisirais a judge of instruction for manslaughter".
The mother of the victim is convinced that the kebab meal is at the origin of her intoxication, has succession RTL.
The UFC-Que Choisir denounced Meanwhile "the laxity of the Government". "How many deaths will be before that health professionals training becomes compulsory ?" wondered the association requesting also that the strength of control services by.
On the same subject :