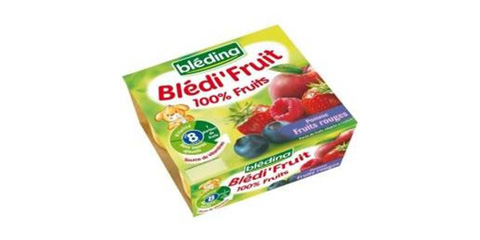 Brand Bledina has initiated a recall of their product ' Bib ' Fruit apples red Fruits. 100% Fruits». The product concerned is intended for children from 8 months and wears the UBD (deadline for optimal use) to the 28/12/2011.
This recall follows a complaint from a consumer who has found a piece of glass in a small pot "apples-fruit red.. A single batch would be concerned.
It is advised not to consume the product and return it to the store to be reimbursed.
For further information a number is available to consumers : 3240.
Similar articles :