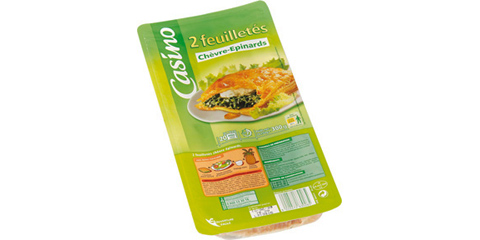 Product recalled by : CASINO
Brand : CASINO
Product : 2 Puff pastry goat – Spinach
Bar code : 3 222 472 630 265
Lot no. : 331205
Use by date : 06/12/2013
Weight : 300 g
Reason for recall : Presence of allergens (fish and shellfish) not shown on the labelling.
Risk : Reaction for people with an allergy to fish and the crustacean.
Terms of the callback : Return the product, in case of allergy to the components involved, the reception of the CASINO store where it will be refunded.
Consumer service :
Service consumers to the : 0 800 13 30 16