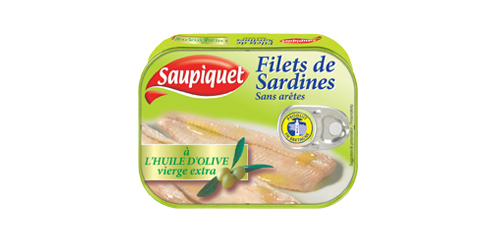 Product recalled by : HOT SAUCE
Brand : Hot sauce at CARREFOUR and AUCHAN
Product : Nets of Sardines to the Virgin Extra Olive oil
Model : Box Green
Lot no. : 18/06/2016 and 21/06/2016 (under the box)
Weight : 100 g (total net)
Reason for recall : Risk of presence of histamine.
A report dating from 2006 AFSSA (HANDLES at the present time), reveals the symptoms caused by histamine :
"The most often encountered symptoms are. : facio-cervical redness, skin rash, facial edema, hot flashes, burning sensation in throat, taste of pepper in the mouth, itching, tingling of the skin. […] They are generally followed by type headache disorders, heart palpitations, dizziness. Secondary symptoms, gastrointestinal, may appear : nausea, upset stomach, vomiting, diarrhea. »
Risk : Acute allergy.
Terms of the callback : Return the product at the point of sale.
Consumer service :
Consumer service : 0805 16 26 36