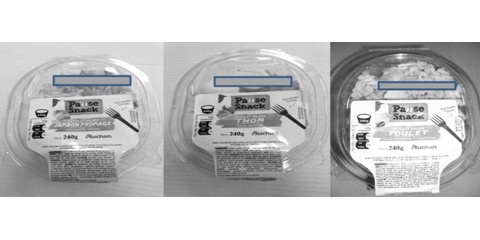 Product recalled by : Company Snacking Services

Brand : BREAK SNACK AUCHAN
Product : Pasta and salad
References :
Pasta and TUNA salad 240 g
Bar code : 3596710398416
Pasta and salad ham cheese 240 g
Bar code : 3596710398430
Pasta and chicken salad 240 g
Bar code : 3596710398423

Deadline for consumption : All up to the 03/09/2014 included.

Reason for recall : Presence of Listeria monocytogenes.
Terms of the callback : It is recommended to ddestroying its product or be reimbursed.
Additional information : The bar code is listed under the product.
Consumer service :
Phone : 0 800 20 40 02