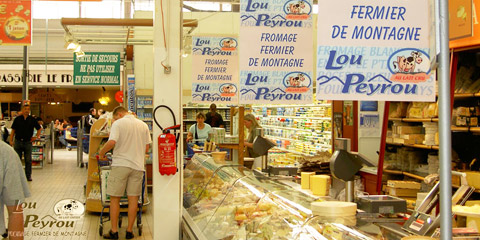 Mark Lou Peyrou recalls his cheeses from raw milk because a presence of Listeria monocytogenes (the only species in the genus Listeria pathogenic for humans) has been detected in a consignment of products.
Are concerned, round cheeses or brick, Blue type or soft, packed in plastic film and sold at the self service. The packing date is between January 1 and the 31 March 2011 and the weight is between 150 and 550g.
All these products have been marketed before the 4 April in supermarkets, hypermarkets, cheesemakers, store on the place of exploitation and salon Vinidome de Clermont Ferrand.
It is advisable not to consume these products, back at the point of sale or throw.
A phone number was made available to consumers :
06 86 03 36 49.
Recall that listeriosis (driven by the bacterium Listeria infection) can be dangerous for pregnant women because can cause preterm birth, infect the fetus and or even to cause his death.
Similar articles :
Reminder of Steaks chopped to the East. Coli, Rillettes and Cracklings of ducks to listeria
700 foie gras with listeria mini-terrines
Source :
Image of the website www.Lou-Peyrou.fr, all rights regarding the image they are reserved.