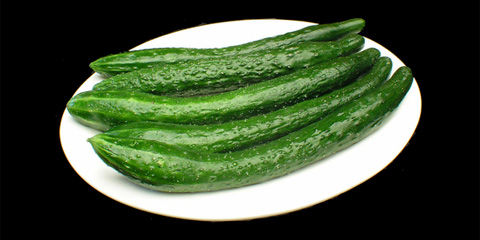 The ministries of the economy, health and Agriculture announced Saturday that there were three suspected cases detected in France. These people were returning from a stay in Germany, country most affected by the contamination.
Unrelated to a contaminated batch discovered in the West of the France
A lot of cucumbers originating from Spain, considered suspicious, has undergone a request for withdrawal in Morbihan. According Europe 1, the repression of fraud (DGCCRF) has ordered the withdrawal of lot of 600kg of cucumbers come from a wholesaler the 12 may. However no return has been done, which suggests that all cucumbers were consumed ! After a period of 10 days, equivalent to the incubation period, no cases were reported.
According to the authorities, There is no link between these cucumbers and contaminated persons. The Government is reassuring and the Minister of health, Xavier Bertrand, Mets warned against any "form of panic.. It is recalled that by washing hands before handling the vegetables and washing of vegetables, free for all cooking, It limits exposure to bacteria.
Analyses are still ongoing
In Spain, analyses are made samples from farms in Andalusia where contaminated cucumbers have been detected by the German authorities. The first results are expected Monday. During this time, the Germany continues to do tests to find out whether the contamination occurred during transport or during storage of vegetables.
The largest outbreak ever recorded
In Sweden, the ECDC (European Center for the Prevention and control of diseases) says it's from. one of the largest outbreaks of STEC/SHU (hemolytic uremic syndrome) never identified throughout the world and the largest outbreak of its kind in Germany », reports West France.
Similar article :
Main sources :