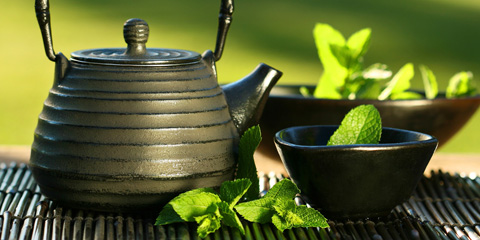 Last Friday, the Directorate-General for competition, Consumption and the Repression of fraud (DGCCRF), has intercepted a lot of green tea containing two times more cesium that the maximum level allowed. This is the first time that a radioactive food was intercepted at the controls that have been implemented since the accident of the atomic plant in Fukushima.
The batch of 162kg of dried leaves was intercepted at Roissy airport by the DGCCRF further to an analysis in the laboratory. It has been revealed that the lot contained a dose of Cesium from 1038 becquerels per kilo, While the deadline is 500 Bq/kg. Tea, from Shizuoka prefecture, Southwest of Tokyo, will be destroyed by a specialised company. It should be noted that Shizuoka is still located more than 450km from Fukushima !
The DGCCRF says in a statement that : « This is the first time found as important radioactivity on food in France and probably in Europe. There was tangible evidence that the Fukushima nuclear incident has left traces on the power. Our controls of the coup will be strengthened ». Indeed, the DGCCRF adds that it «» take the European Commission to join the list of prefectures for which European rules require a systematic control at the start of the Japan Shizuoka prefecture ».
Main sources :