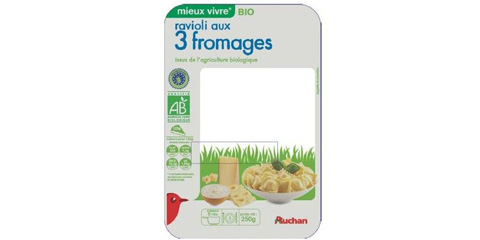 Auchan proceeded, last Thursday, the recall of "Three Cheese Ravioli with Bio" its own brand, tells us the DGCCRF (Directorate-General for competition, Consumption and the Repression of fraud).
The products concerned are a DLC (Date limit of consumption) to the 03/07/11 and the following barcode : 3 596 710 326 594. These 250g trays are sold on the shelves "organic" or free services Auchan stores.
This product was recalled because some trays are likely to contain some ravioli with meat stuffing contains celery with a risk for allergy sufferers.
People allergic to celery are invited not to consume the product and return it to the store for a refund.