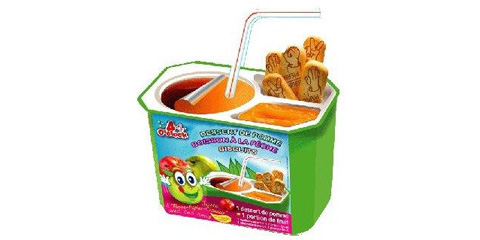 The Patrelle company is recalling a snack consisting of a Apple dessert, a drink to fishing and biscuits the trademark 4 O' Clock, We reported the DGCCRF.
This product is packaged in three different compartments (60g of Apple dessert + 20g of biscuits + 140 ml of sports drink) and is prepackaged in two packs. The product affected by the recall, marketed by retailers Auchan and Mutant, carries the following references :
Lot no. : 139110
UBD : 01-2012
Bar code : 3215470512954
The recall is due to swelling by fermentation of the compartment containing the dessert of Apple causing a pungent and acid taste.
The Patrelle company recommends not to consume this product and invites consumers to bring it in-store to be reimbursed.