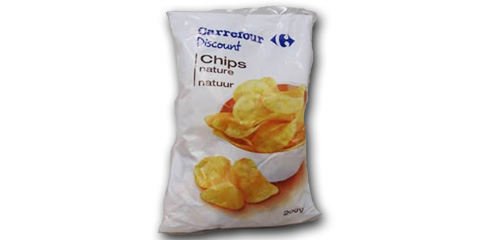 Manufacturer part # Intersnack recalls his nature brand Carrefour Discount chips bags.
Are concerned the bags from 200 grams number of lot 222 HH :mm C21 hh:including mm between 1.55 pm and 11:20 pm, also bearing a UBD (deadline for optimal use) to the 13/02/2012 and the following barcode : 3 560 070 341 05.
These bags of chips are recalled because they pose a risk to conduct of pieces of glass. It is advisable not to eat and return the product to the place of purchase for a refund.
Carrefour has a updated a number of information available to consumers :
09 69 39 7000.
Similar articles :