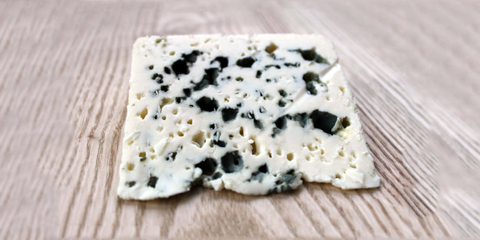 The company «Gabriel Coulet SA. is the recall of cheeses "Roquefort PDO. following the discovery of the presence'Escherichia Coli O26:H11.
Are concerned the cheeses of the following brands :

Lug black, The little Cave, Gar, Heritage Gourmand, Auchan, Our Selection, Pastures, Rocabret, Monoprix Gourmet, Cora, House of Gourmets, The Cheesemonger.
They also carry the following references :
Lot no. : 120406152 / 120406156 /120406157 / 120406159 / 120406160 / 120406164 / 120406165
UBD : the 10/07/2012 to the 09/10/2012
Veterinary identification number : EN - 12.203.036 - EC
Sold at the self service / Cup, they are marketed in the following stores :
ATAC, Auchan, Brake, Crossroads, Cora, Intermarché, Leclerc, Match, Metro, Monoprix and system U.
Reminder, Escherichia coli O26:H11 can result in the week following consumption, possibly hemorrhagic gastroenteritis, with or without fever, and that may be followed by severe renal complications in young children (hemolytic uremic syndrome).
Consumers should not consume the products and can bring back them at the point of sale for a refund.
The «Gabriel Coulet SA» company put at disposal a number for further information : 05 65 59 99 01.
Similar articles :