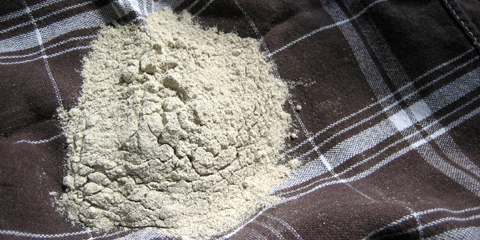 Eighteen people from the region Provence-Alpes-Azur were victims of food poisoning by organic buckwheat flour contaminated by Dope, We reported the ARS (Regional agency of health). These eighteen people, seven were hospitalized and one person is still under surveillance but his condition "does not major concern inspire., has stated the Director of the ARS, Martine Rifard-Voilque.
Datura is a poisonous plant for man (high alkaloid content) and grows wild sometimes on the edge of fields and can contaminate crops at harvest.
The ARS reminds us the symptoms of poisoning by datura : « dry mouth, dilated pupils, eye disorders, tachycardia, agitation, confusion, spatial and temporal disorientation, hallucinations, inconsistent lyrics. » If people have these symptoms, While having consumed the buckwheat flour, they should quickly consult a physician.
Furthermore, If you have buckwheat flour, It is advisable to contact place of purchase to determine whether the product is affected by this warning.
Shops (bakeries, creperies, etc.) have been informed of this contamination and have stopped the marketing of the products made from this flour.
Similar article :