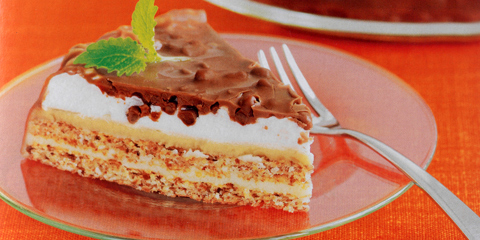 The Ikea Group announced Tuesday that it was withdrawing its cafeterias in 23 countries of the pies on which the Chinese health authorities have found bacteria usually witnesses of fecal contamination.
IKEA has indicated to AFP have taken this decision after the destruction by the Chinese customs 1 800 cakes called "chokladkrokant" ("crisp chocolate", the almonds with chocolate pie, cream butter and caramel) intercepted at the port of Shanghai in November.
And after the English-language daily Shanghai Daily, tests had determined that they contained "an excessive level of coliform bacteria". These bacteria, normally little dangerous for consumers, are generally "an indication of faecal contamination, Although this is not always the case", has explained to AFP a microbiologist of the Swedish food safety authority, Mats Lindblad.
Pies in question were manufactured by a Swedish supplier, Almondy.
A spokeswoman for Ikea, Ylva Magnusson, has pointed out that the level of concentration of these bacteria posed no serious danger to public health. It stated that'"There are indications that found bacteria levels are low but we obviously need to know the exact figure, and know what happened".
And after the daily Southwest, IKEA reportedly confirmed to la DGCCRF (Directorate-General for competition, consumption and the repression of fraud), that two batches of these contaminated cakes have been marketed in its cafeterias in France. The Group adds that it has removed these lots and sampled on lots of these products. The DGCCRF as it "checks […] the effectiveness of the implemented internal self-checking system in place by Ikea, as well as all the elements relating to this case", We reported Southwest.
End of February and beginning of March, IKEA had withdrawn from sale in 25 countries of meatballs, After the discovery of the DNA of horse that was not mentioned on the label.
Food represented during exercise 2011-2012 (completed end of August) 4,7% the turnover of Ikea, with sales of 1,3 EUR billion.
Similar article :
Sources :