The Natrazahor France company is recalling of its «Almonds caramelized milk chocolate bars» the trademark Quillhog due to the presence of pieces of glass in one of the tablets of the lot concerned.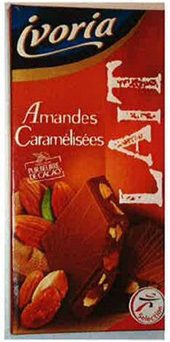 Are recalled tablets of lot no. L29 and have a shelf life (Date limit for optimal use) to the 10/2012.
The DGCCRF (The Directorate General of consumption, Competition and the Repression of fraud) invite purchasers do not consume the product and return it to the place of sale for a refund.
Similar articles :