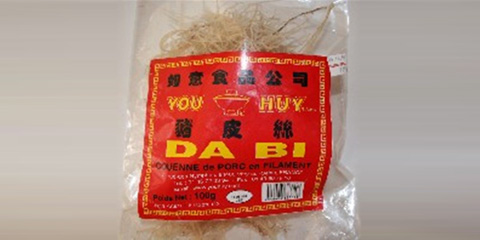 The Sun-Sate company proceeded to the recall of its product. Pork rind dried Filament "marketed under the brand You Huy at Paris Store. The product concerned is packaged in bags of 100 grams, has been traded between the 11 and the 26 October, door a deadline for consumption at the 08/06/2012 and the approval number : FR 94-076-03 THIS.
The withdrawal is due to the discovery of the bacterium Listeria in one of the lots.
Paris Store invites its customers to return the product to the store for a refund.
A number is available to consumers for questions : 06 12 73 96 58
Similar articles :